"Take Action Together"
Join the best and brightest in the next generation of financial planners.
Come "Take Action Together" at Gathering 2019 in beautiful New Orleans, a dynamic city full of culture, history, and exciting adventures! This event provides an opportunity to discuss hot topics and trends facing the future of the financial planning profession and a chance to get to know your peers, colleagues and the FPA leadership in an intimate and free-flow setting. All members of the financial planning community are welcomed to join the conversation and experience the pulse, passion and vision of the next generation of financial planners. 
Last year, we grew together through purposeful conversation, openness to learn from NexGen counterparts and sharing of ideas. This year, we are binding together as one force to take action!
Passionate Planners
Join a community of like-minded planners from all over the country! This meeting of highly passionate planners in one space inevitably leads to conversations around how to be the best planner – for yourself, your clients, and your firm.
There Are No Stupid Questions
All topics are fair game. If you're wondering, there's likely another attendee who has had a similar concern or experience. Find out what's worked and what hasn't from planners of all experience levels.
Key to Success
Gathering is a great opportunity to form study groups, meet new friends, and a cultivate a peer network to share ideas and elicit feedback.
Take Action
Our vision is that Gathering 2019 will offer ways for NexGen members to take action in bettering themselves as planners, give back to the community, cultivate their influence and catalyze their impact on the Financial Planning profession, beyond the conference.
Connect with Fellow Planners
Gathering has always been known as the conference to attend to build your network and connect with your peers. Many study groups and deep professional relationships have started at Gathering.
NexGen Gathering Attendee is a passionate planner who is committed to doing their best work for their clients, cares about financial planning and is committed to being the best they can be.
Peer-to-Peer sessions
Bring your pressing topic or questions to Gathering and invite your peers to join you in diving deep to explore your question or challenge your ideas.
Past Topics: Defining the profession to consumers, Delivering an awesome client experience, Personal and professional well-being, Automation, Efficiencies and Processes, The future – Visions and Trends, Evaluating and Managing Your Career, Financial Literacy, Behavioral Finance, Time Management, Profitably Working with Younger Clients, Compensation Models, What does it mean to be a fiduciary
Connect with our Professional Ambassadors
Not only will you have a chance to connect with your peers, our professional ambassadors bring their specific expertise to Gathering to help you grow as a professional. Professional ambassador led sessions are chalked full of success stories, unseen failures and lively conversation about what you need to know going forward.
Professional ambassadors are bad-ass professionals who want to see you succeed and are all-in to help you transform your career and help you get to the next level!
Previous Ambassador led sessions include: Financial Life Planning, Development of NexGen Planners, Evolution of a Firm, Positive Psychology, Implementing Financial Life Planning, Building an Ideal Client Profile, Designations & Grad Programs, Coaching & Life Planning Tools, Social & Traditional Media Marketing, Continuing to Build the Profession, Leading in the Profession, Best Practices in Client Risk Profiling
Please complete our call for ideas!
Saundra Davis
Saundra Davis is a financial coach and educator with a passion for teaching people to use their financial resources in a way that is congruent with their values and their heart's desire. Saundra, a veteran of the US Navy, is an advocate of living mindfully and teaches individuals, communities, and the staff of non-profit organizations how to identify, understand and work within their personal money beliefs to become their own financial expert. She is a distinguished professor in Golden Gate University's Personal Financial Planning program and provides coaching skills training for financial professionals.
Michael Branham
Mike is a Partner and Senior Financial Planner at The Planning Center, Inc (TPC).  He is a former FPA of MN board member, former NexGen President, and a former FPA (National) President, and has been an active FPA member since 2001.  Mike has been committed to the growth and recognition of financial planning as a distinct and recognized profession and is dedicated to financial planners acting as fiduciaries in their work with clients.  He has led the FPA's Advocacy Committee (now Legislative and Regulatory Issues Committee, or LRIC), and is currently the Chair of FPA's Member Advisory Council (MAC).  Mike and his wife, Julie, have three children (Tyler, Alea and Zack) and currently reside in Burnsville. MN.  Mike and Julie will relocate to Anchorage, AK upon his youngest son's high school graduation in Spring 2020.  
Convince the Boss (even if that's you!)
We can't wait to meet you in New Orleans for the 2019 Gathering and know you will enjoy the conference. We also know that your manager or supervisor may want or need a bit more background on the value and importance of the event before they approve your attendance.
200+ PLANNERS
The FPA NexGen Gathering attracts the best and brightest from around the U.S.
The opportunity to learn from engaged and passionate financial planners, and to share those ideas with your colleagues upon your return may be worth the cost of admission alone.
ENGAGE WITH OUR PROFESSIONAL AMBASSADORS
Recognized thought leaders and top minds cover the topics and issues that matter most to new financial planners.
These opportunities for personal and professional development benefit the firms represented by our attendees. This is one of the primary reasons many firms send team members to Gathering each year.
ACCESS TO A COMMUNITY OF LIKE-MINDED PEERS
The conference includes content specifically designed for planners new to the profession and draws a wonderful contingent of members from our FPA NexGen community each year.
Connecting with peers undergoing similar experiences and are at similar points in their careers, is likely to benefit not only the individual planner, but their organization as well.
We've also included a Word document for use in helping to justify your trip – just personalize, add the outstanding information, and send away.
We think Gathering is such a great conference that if your employer isn't convinced, we want to help. Email FPANexGen@OneFPA.org or call 303-759-4900, and we will guide you or your employer through the benefits of FPA NexGen Gathering.​
Alexa, play Europe The Final Countdown!
The Cost
Our goal is to keep Gathering as affordable as we can make it.
FPA Member, Double Room: $399
FPA Member, Single Room: $474
Non-Member, Double Room: $499
Non-Member Single Room: $574
+$50 April 1st
+ another $50 after May 1st
The Accommodations
Loyola University – Carrollton Hall
The Legal Stuff
Cancellation/Refund Policy
Cancellations must be made in writing. All refunds are based on U.S. dollars and postmark date of written request. Cancellations postmarked on or before May 13, 2018 will receive a full refund less a $50 processing fee. No refunds are given after May 13, 2019.
Photography & Videography
FPA reserves the right to video tape and/or photograph sessions, events and attendee activities at FPA NexGen Gathering for potential use in future marketing and collateral promotions.
Scholarships
Richard B. Wagner Memorial Scholarship – Details
Want to know more?
Check out the story of NexGen or… Listen to last year's attendees share their Gathering experience.
FPA NexGen Gathering 2019 Partners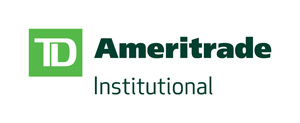 Register For Conference Access
Space is limited and conference is expected to sell out!